Sunrise Riverside Project  is located on a 40,000 m2 land area along the Rach Dia River and is one of the best feng shui plots with 3 river surfaces in the south of Saigon. Sunrise Riverside apartment area is invested by Novaland Group, designed with 8 towers from 21 to 25 floors and divided into 2 zones. Zone E has 2 towers E1, E2 and Area G including 6 Towers from G1- G6.
Sunrise Riverside high-class apartment project located in Tran Thai residential area is located on Nguyen Huu Tho street – North-South boulevard axis, 5km from the city center in the direction of Kenh Te bridge (about 15 minutes drive), adjacent Trung Son residential area and Phu My Hung urban area – with synchronous development and planning infrastructure, many high-class utilities with community of civilized, high-knowledge and open-plan residents. wide toward Nguyen Huu Tho street. From here, it's easy to move towards District 1, District 5 and District 10 through the intersection of Nguyen Van Cu Bridge.
Not only surrounded by Mother Nature with 3 sides of the river, Sunrise Riverside project consists of 8 towers from 21 to 25 floors high and also enjoys the fresh air from the artificial landscape in the center with a large pool. up to 2,000m2, sports complex (tennis court, children's playground, gym) and large green campus. Accompanied by high-class internal utilities featured by Novaland luxury apartment projects such as restaurants, outdoor cafes, BBQ areas, supermarkets, parks …
The outskirts are no less competitive with a variety of utilities for a modern and comfortable living space. Sunrise Riverside high-class apartment area not only has a key traffic connection of the South Saigon area but is also located in the bustling commercial and retail area of ​​the area such as SC Vivocity shopping center according to high standards Singapore's level focuses on many famous domestic and international fashion and culinary brands such as McDonald's, Starbucks, Chanel, Hermes …; Lotte Mart supermarket in Korea is a shopping center combining many types of entertainment such as Lotte cinema, Fahasa bookstore …; CoopXtra – The first supermarket in South Saigon with thousands of brands; Parkson Paragon high-end shopping center of Lion Group from Malaysia. 
In addition, Sunrise Riverside high-class apartment area is a prime location adjacent to the 36-hole golf course planning area, and is very close to utilities such as RMIT International University, banks, schools. , French – Vietnamese international trade center, supermarket, supermarket (FV), … will be an ideal location for anyone who owns a luxury apartment here.
Detailed information 
Time for building: 01/2015

Home delivery time: July 2018

Number of blocks: 8

Number of floors: 25

Number of apartments: 2,200

Area apartment:68 – 112 m²

Investor : Novaland
 utility
Parking lot

BBQ grill

Elevator

shopping mall

pool

Community living room

Gym room

Park

24/7 security

Children's playground
Investor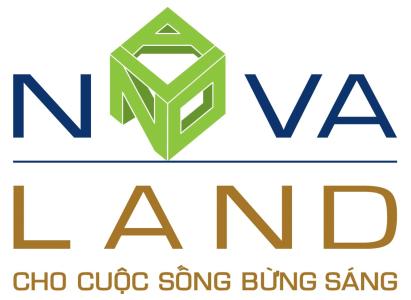 Established on September 18, 1992 (formerly Thanh Nhon Trading Co., Ltd), Novaland Group operates in the field of veterinary trading, aquatic medicine, building villas for rent. In 2007, restructuring and consolidating companies into 2 groups: Anova Group and Novaland Group.
On the journey of the past 26 years, Novaland has become a prestigious Real Estate Investor – Developer with a diverse product portfolio including apartments, villas, townhouses, commercial centers, offices, real estate. resorts, etc. at key strategic locations of Ho Chi Minh City and other provinces.
The achievements of the Novaland Group have been recognized and honored through many awards and prestigious titles at home and abroad, demonstrating the Group's continuous efforts in creating good quality products. Planning at strategic locations, creating advanced humanistic communities with comfortable and modern living environment for residents, contributing to the sustainable development of the whole society.
Novaland's outstanding projects: Lakeview City, Galaxy 9, Sunrise City, The Sun Avenue, The Tresor, Icon 56, etc.
Location of  project
 Nguyen Huu Tho, Phuoc Kien, Nha Be and Ho Chi Minh
 document set
List and price of apartment projects in District 7
District 7 master plan 

Oriented development 

Detailed location, selling price, investor, construction progress, project information in District 7
Article 
Sunrise Riverside Nha Be is one of Novaland's projects built in the suburbs due to the trend of enjoying green life and internal and external utilities and transport infrastructure.

Sunrise Riverside project is considered by many real estate investors to have high profit potential thanks to the area of ​​well-invested infrastructure, complete facilities and located in the development orientation of South Saigon urban area. .

Sunrise Riverside is an apartment – office – commercial – service complex adjacent to Saigon South urban area with the advantage of fresh living environment, with 3 sides facing the Rach Dia River, a luxurious and convenient chain of utilities and High profit potential.
Sơ cấp: là bất động sản được chào bán lần đầu tiên ra thị trường bởi chủ đầu tư hoặc nhà phát triển dự án. Người mua được mua với giá bán quy định bởi chủ đầu tư
Thứ cấp: là bất động sản được mua đi bán lại bởi những người mua. Tuỳ vào biến động thị trường bất động sản, người mua mới có thể mua được giá rẻ hơn hoặc cao hơn giá chào bán sơ cấp.
==============================================================
MOOV VIETNAM COMPANY LIMITED
C.03 14th Floor,  Luxcity Office Building
528, Huynh Tan Phat Street, Binh Thuan Ward, District 7, HCMC.
Hotline: 0975 477 731
Website: https://www.moovvietnam.com
Email : sales@moovvietnam.com
Consulting, brokerage, leasing, depositing, buying and selling projects, villas, townhouses, apartments, real estate auctions, land use right auctions.
==============================================================